We would like to inspire you with our recent publications regarding the latest trends, themes, brands, furniture products and homeware decorations. Come check out our upholstered furniture, TV cabinets, wardrobes, tables, chairs plus much more! Please contact us for more information regarding product details, prices or availability.
Advice for professionals. Functional furniture for your company
A large selection of products

High quality

Manufactured in Poland

Convenient transport

Fast delivery

New arrivals

Furniture made to order

Professional advice
Starting a new project can be a long and daunting process, but rest assured, we're here to help by listening to your needs and providing you with professional advice either over the phone or in person. We can provide you with a comprehensive offering containing a variety of furniture options that will certainly meet your expectations, needs and budget. At Selsey, we'll ensure that your order is completed seamlessly and on time and arrange safe and fast delivery at a reasonable price. Get assistance on assembly or furniture care and cleaning advice by using our after sales service. Request an offer today and let us help you deliver beautiful interiors every time.
They trusted us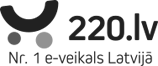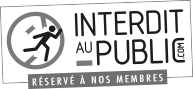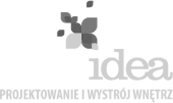 Customer feedback
"Very professional and dynamic company. Working with Selsey is a pleasure as they are always available and offer services of really good quality".

"Very good relationship with Selsey's team who is receptive, dynamic and always willing to participate in new projects!"

"It is a great opportunity cooperating with Selsey, their hardworking team is really fabulous and professional, go selsey go … thanks. Coming together is a beginning, staying together is progress, and working together is success".

"Dear Selsey's team, We will like to thank you for the quality of service provided by your company. We sincerely appreciate your efficient, gracious, efforts from customer service, the level of detail and promptitude you have demonstrated on each request and project. Our team could not be more satisfied with your work, and we look forward to continuing this partnership".

"Thank you very much for a smooth and professional realization of our order. I hope that it was the first but not the last one.".




"Professional advice and professional service of the order provided at every stage. This is another order from Selsey and certainly not the last one.".

"Good quality products, customer service is devoted to their work, which can be seen by the number of completed orders. I recommend the company.".
The largest selection of products all in one place

Drop-shipping Available

Professional and multilingual customer service